It's another cloudy and cool Spring morning here in the Garden State. I'm so anticipatory of just one purely warm and sunny Spring day that I have been stumbling half-awake to the window immediately after rising from my bed to see if my wish has been fulfilled. It makes me feel like a child hoping for a silent overnight snowstorm that would cancel school for the day.

It's just the bleakness of it all that I find so displeasing. All the lovely colors of the season seem to have been sucked away into some punishing vacuum formed by a reluctant sun. Even the beautiful blooms of daffodil and hyacinth that align my front yard sidewalk seem distant and shrouded. The forecast for tomorrow, however, seems much more promising with a hinted high of 73 and afternoon sunshine. Perhaps I can talk some friends of mine into a picnic at the local park.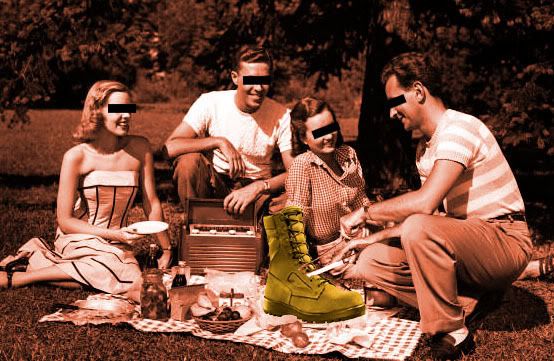 I can't understand why I've not sold more prints from http://Sprouseart.imagekind.com/ as of yet. Perhaps it's the fault of our failing economy. I know that it isn't an issue of the work because after 20 something years as a visual artist, one develops the knowledge as to whether they have talent or not. I also truly don't believe it's the pricing as there is a huge range of prices available from a large selections of prints to choose from. I need to think of other ways to promote the prints and I am very open to suggestions (hint, hint) . Alas, if things don't improve soon, I may have to find a new line of work...